The Client
Centrocar
Born over 45 years ago, Centrocar is a multinational company dedicated to the sale of construction equipment and services.
It focuses on the search for "solutions" for the Public Works, Civil Construction, Extractive Industry, Forests and Recycling markets, through the sale of machinery, parts and services that best meet the needs of its Customers.
With presence in Portugal, Spain, Angola and Mozambique.
He has been the official and exclusive representative of Doosan in Portugal since 1997 and later in Spain. In 2008, he started his journey through African territory, which currently extends to Angolan and Mozambican territory.
We are a family owned and operated business.Currently, Centrocar S.A., presents a portfolio of prominent brands in the machinery industry in order to offer the best solution for its partners.

Challenge
The process of recording and managing the work and reports of Centrocar mechanics was manual, and needed to be managed daily.
Despite being an expensive job, it was also a process carried out by filling out paper forms. Where, at times, some information could not be readable due to deterioration of the material and / or other similar causes.
In this way, the challenge was to automate all of these processes and allow the recording of these times and jobs in a simpler and more practical way, with automatic integration into the system, avoiding possible loss of information.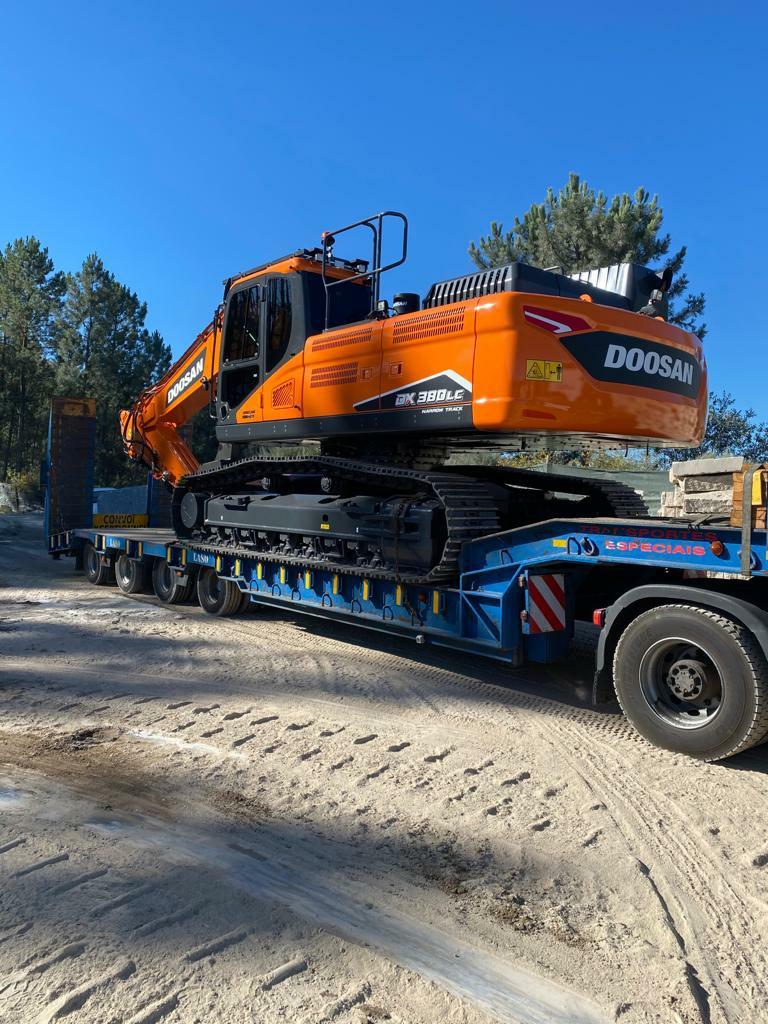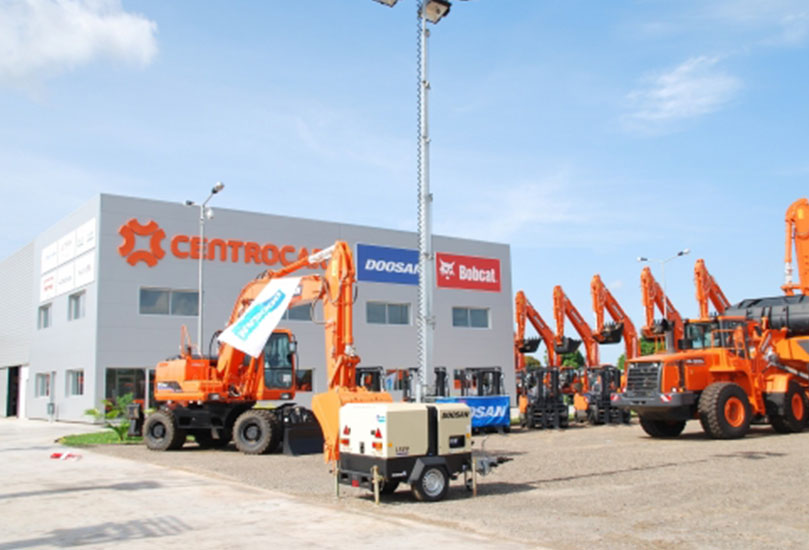 The solution
Centrocar Mobile App - Cenclock
The solution arises through the development of a mobile application for Android for mechanics, so that they could register their work bites through a few clicks, to be subsequently communicated and integrated into the company's system.
This application would have to work in offline mode, as there are some workplaces with limited or no mobile network, and it is necessary to ensure that the application works normally even in offline mode.
All communications between the Application and the System are made through a REST API developed also by our team, which serves as a "bridge" between the system and the mobile application.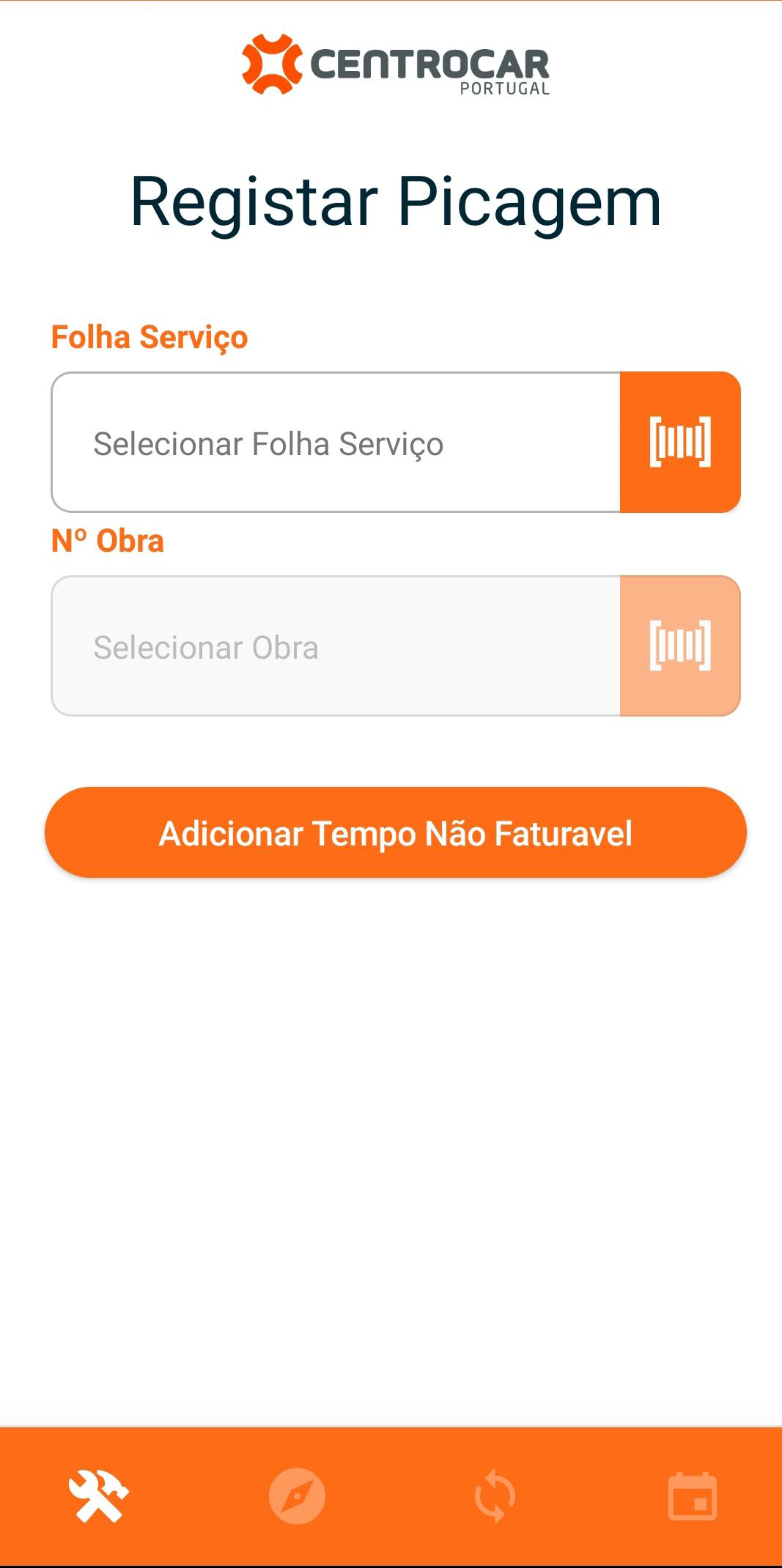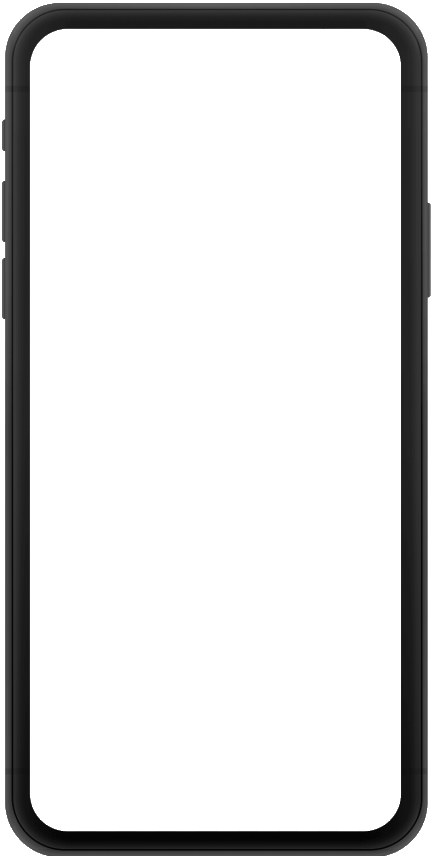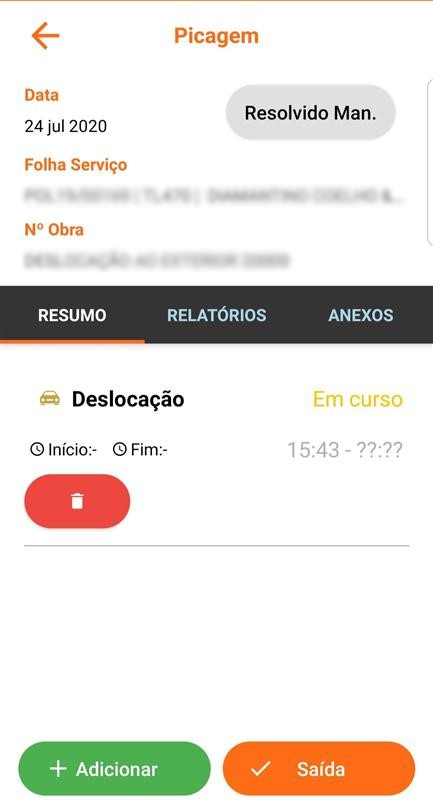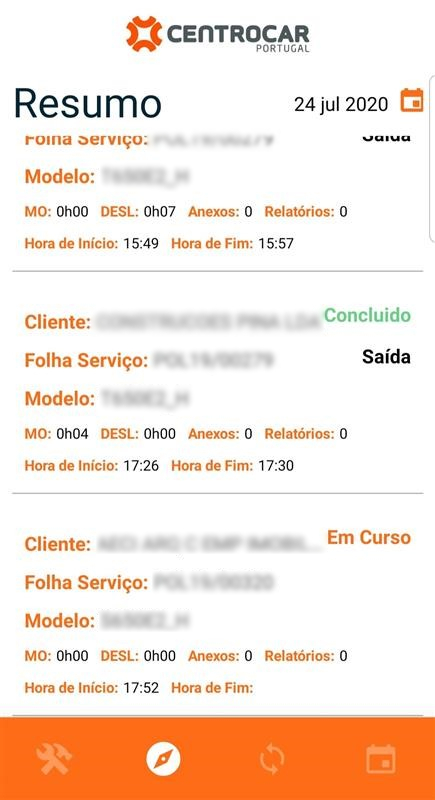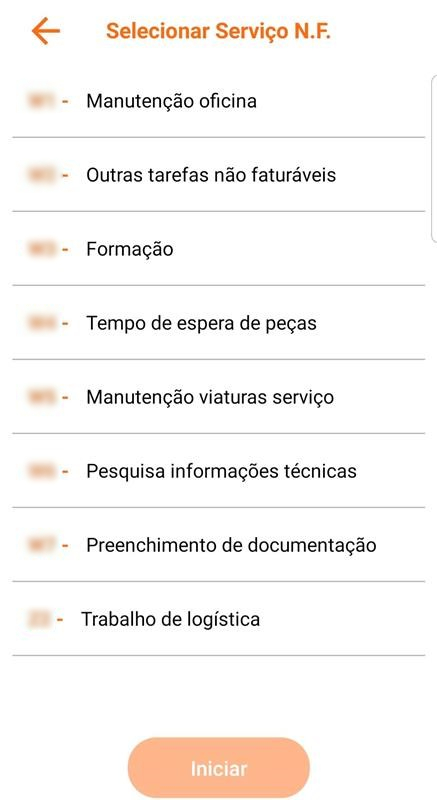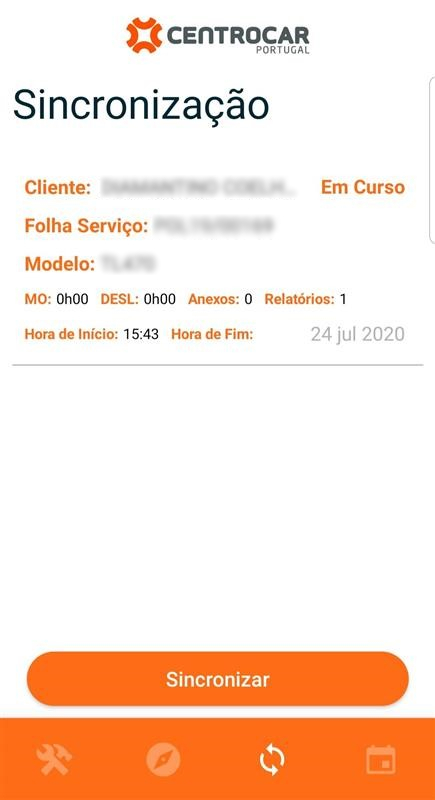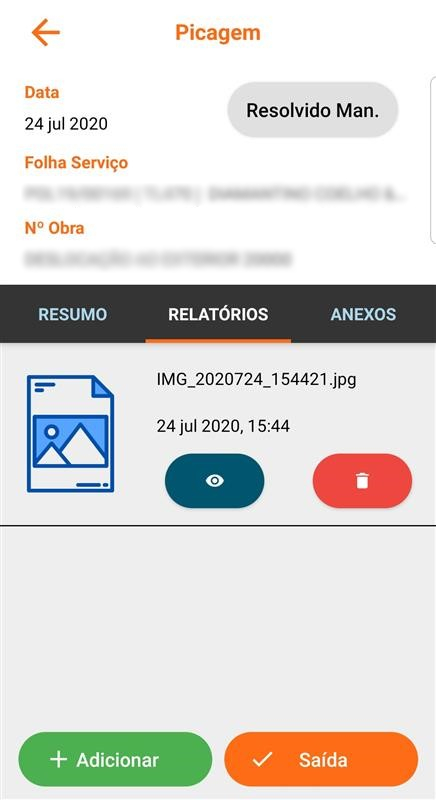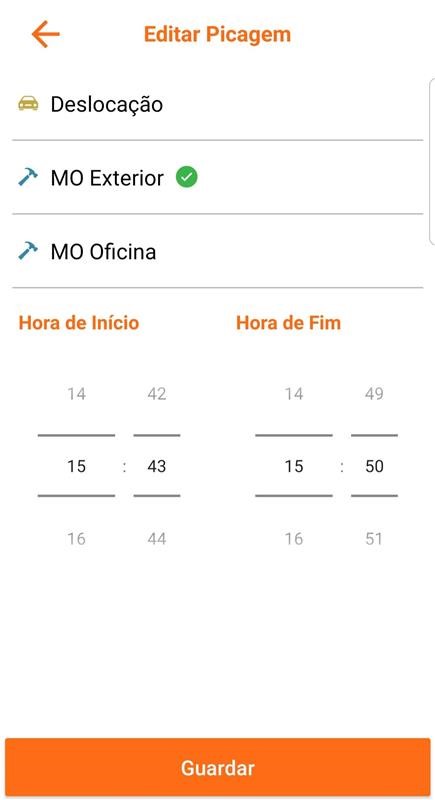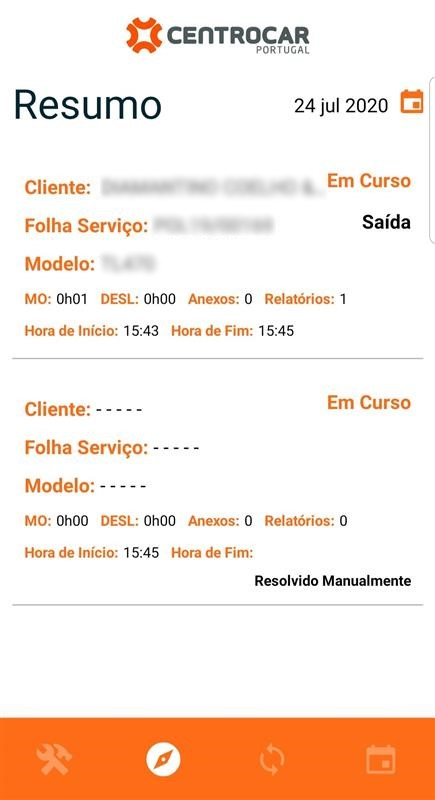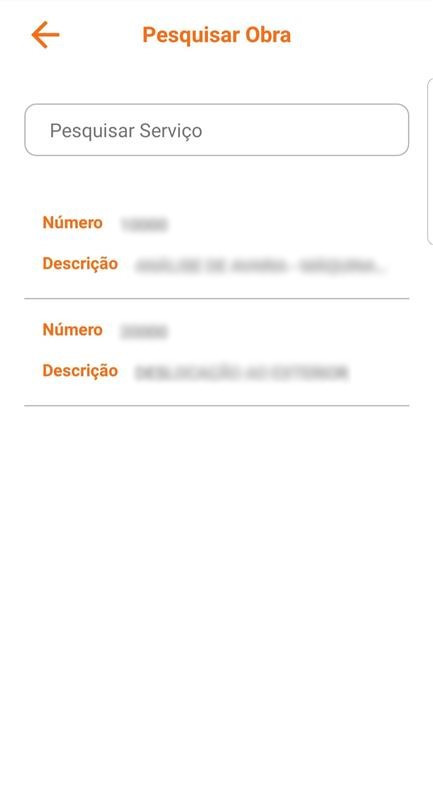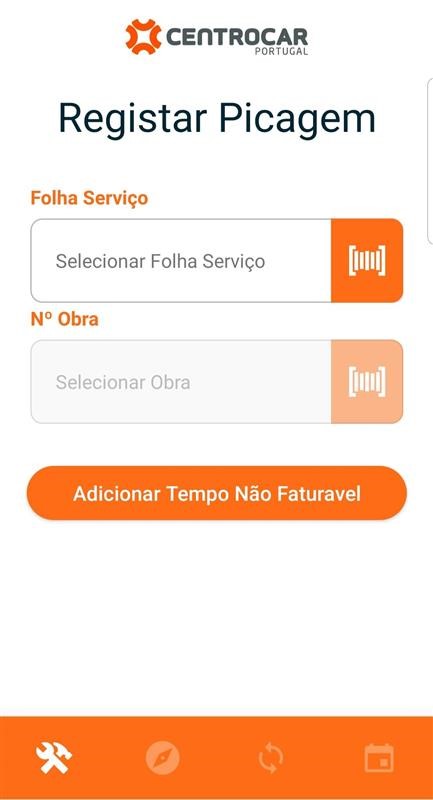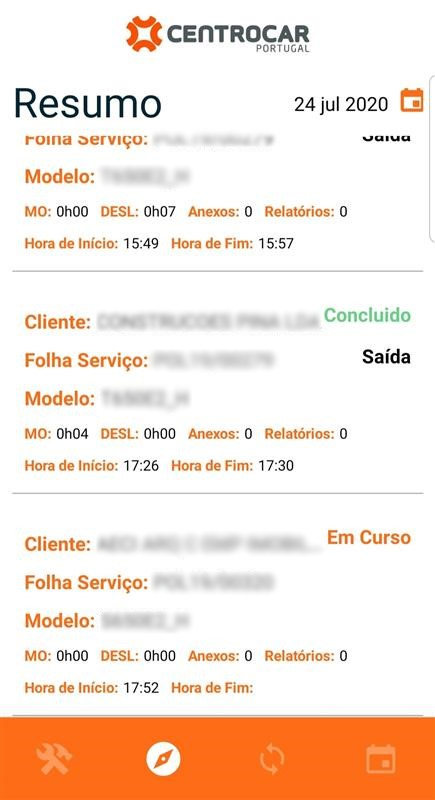 Features

QR Codes Reading

Calendar

Files Upload

Photos Capture

ERP Integrations

Working Offline

Time Recording

Reports View

Multi-language
Tecnhologies